We're Ockto
and we're growing!
At Ockto our mission is to become the standard for simple and secure personal data sharing. For example: when applying for a mortgage, rental home or private lease contract. We have a dynamic group of young (in spirit) and intelligent Ocktasians. We work based on trust and responsibility. This gives you the flexibility to do your work under the, for you, best possible conditions. Sounds good? You might be part of our team soon!
Do you see yourself as the next Ocktasian? Then apply immediately! Just click on a vacancy of your liking. After your application, we will contact you within two working days to discuss the vacancy, tell you more about our recruitment process and answer any questions you may have.
Would you first like to know more about the position and working at Ockto? Feel free to contact us! You can reach us via hr@ockto.nl or +31 (0)35 524 8911.
WORKING AT OCKTO
WORKING WITH A DYNAMIC GROUP OF YOUNG (IN SPIRIT) AND INTELLIGENT OCKTASIANS
A PICTURE SAYS MORE THAN A 1000 WORDS...


WHY WORK AT OCKTO
BESIDES AN AMAZING JOB IN A GROWING FINTECH SCALE-UP, YOU ALSO GET:




Tailormade educational program

Amazing growing perspectives

Great home working facilities



OUR ORGANIZATION
WHAT WE STAND FOR


At Ockto, we work in a flat organizational structure with short lines and quick decisions. We work based on trust and responsibility within your own area of work. This gives you the flexibility to do your work under the best conditions for you. From the early days on, working at Ockto has been characterized by a very pleasant working atmosphere. With a lot of attention for good team spirit.
Our aim is to become the market standard platform for the secure, trusted and easily sharing of personal data in every country we operate in. Our Naarden based team already contains a variety of nationalities, and we hope to extend this even further when rolling out to other European countries in the coming years.
More about our company culture and core values.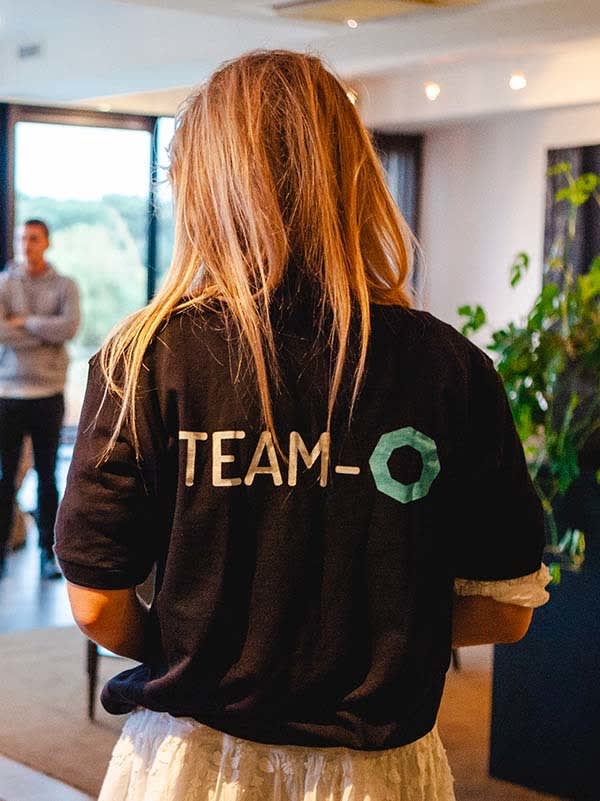 With the Ockto platform, a consumer can share all personal data necessary for a full digital onboarding. Our platform is secure, easy and trusted by both consumers and financial service companies like ING, Aegon, De Hypotheker, Justlease, etc.
Consumers collect their personal data via Ockto from government sources, banks and other secure data sources and securely share this data with companies that require it to provide a service. So they no longer need to provide personal data about their identity, income, assets, spending, etc. via paper and email.
WHERE THE MAGIC HAPPENS
OUR OFFICE, JUST OUTSIDE OF AMSTERDAM